By Julie Hood

It could easily send a course creator over the edge.

"You want me to create videos? And audios? And transcripts of the vidoes? And workbooks? And then quizzes too?"

It sounds like when I tell my kids they need to clean their room, and they respond with "But mom, do I HAVE to?"

So let's make it a little simpler.

Do you have to create all of these materials for your course? Not necessarily.

But let's make sure you have good reasons for what you do create!

These four steps will walk you through the decisions you need to make.

Step One: Think About Your Audience

Think about how your audience prefers to consume materials. When I started online, I was working with writers, and they preferred to read. But your audience may prefer to watch videos or listen to audios.

Chances are, your ideal student has a clear preference in format. Some people love watching videos, while some prefer to skim through written instructions. Some people learn best by doing, with a checklist as a guide. Still others much prefer to have audio they can consume while cleaning house or exercising.

Does your audience talk more about the books they read or the latest show on Netflix?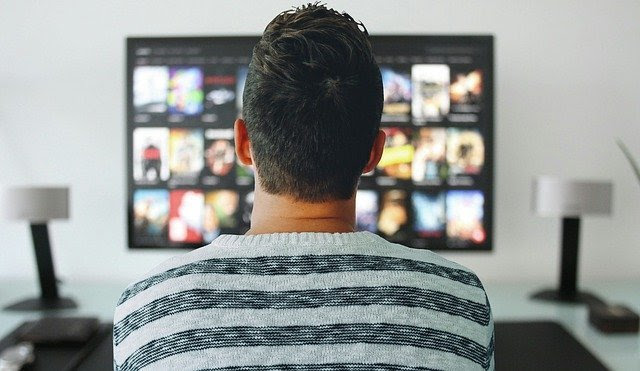 Step Two: Consider Your Content
What does your audience need to succeed with your course?
Sometimes you really need a video to understand a concept. A good Powerpoint that shows the relationship and connections between what you are talking about can be so much more powerful.
I also really like to have screen shares when I'm explaining software.
The downside to videos is that I find them time-consuming to get through as a student. There's no way to skim through a video like you can with a PDF.
Step Three: Play with Your Price Point
Imagine I had the secret to selling 50K copies of your next course.
First, I offer you my book with the secret. How much would you expect to pay for the book? $14.95? Or even $29.95?
Second, I offer you my super-duper-deluxe-marketing-course with videos, audios and checklists. It's the same material as you would get in the book, but packaged differently.
How much would you expect to pay for the course? $197, $497 or even $997?
Have you ever bought a book for $997?
Since we are all in business here to make money, you should think about the "perceived value" of what you offer.
Generally people expect books to be cheaper than courses – even if they contain the same content!
A lot of people just give away free ebooks to get people to join their email list.
In fact, a lot of physical books are even being sold as a "free book + just pay the shipping" offer.
So books/ebooks/PDFs alone may not be at the price point you deserve for the transformation you provide.
Step Four: Create …. and Then Upgrade
Next consider: what format is easiest for you to create? Is it easier for you to write, create audios or create videos?
Just start there. Get your first course LIVE and selling.
Then you can expand and upgrade it, add more and raise the price.
But your first priority is getting something out there that can help your students get moving.
As the instructor, you want to provide your transformation in the fastest and easiest way possible.
For example with my course, 24HourCourseCreator, most of the course is written because it is the fastest way for you as a student to get started on it.
The basic premise of my course is that it is quick (just 24 hours to create your course) – so every decision on content was based on whether or not it would save you time.
I have checklists and fill-in-the-blank templates because they will save you time. I haven't included a lot of videos because those would just add to our 24 hours together. I want you working on your course – not watching a video.
But the best part of these decisions? As the instructor, you get to decide what's best for you and your student. You can try them out and then change and expand as you get more experience.
Now Take Action
Are you overwhelmed with all the options for HOSTING your course?
Which tool should you use? Should it be Kajabi or Thinkific or Teachable or Podia or Clickfunnels?
Or should you have your course on a WordPress website?
I don't believe there is a one-size-fits-all solution.
Everyone has a different setup that requires a different solution. Let's find yours.
Webinar: How To Choose the Best Place to Host Your Course
When: Saturday, January 11, 2020
Time: 2 pm Eastern, 1 pm Central, 11 am Pacific
Save your spot here – https://coursecreatorshq.com/coursetech