The Course Creators Headquarters has been hiding in the Internet ethers for years now… ever since I started my first website way back in 2002.
It was a fun project and taught me some valuable lessons about understanding your target market. Don't worry. You'll get the scoop in future posts.
You see some of my favorite people on the planet are creators… authors, experts, coaches, consultants (and course creators, of course)!
Why?
Because you are out to make the world  a better place – and we need a lot more of that right now. 
And I want to share my years of online experience with you, to help you know what to do and what not to do as you build your online empire.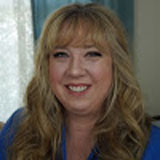 For the last few years, I've been working behind-the-scenes with many of the top online marketers, promoting and selling their courses, and I want to help you do the same. Save yourself years of headaches and frustrations – by doing what works (and staying away from what doesn't work anymore).
I'm glad you are here.
Let's sell some courses – and change the world!
Best,
Julie