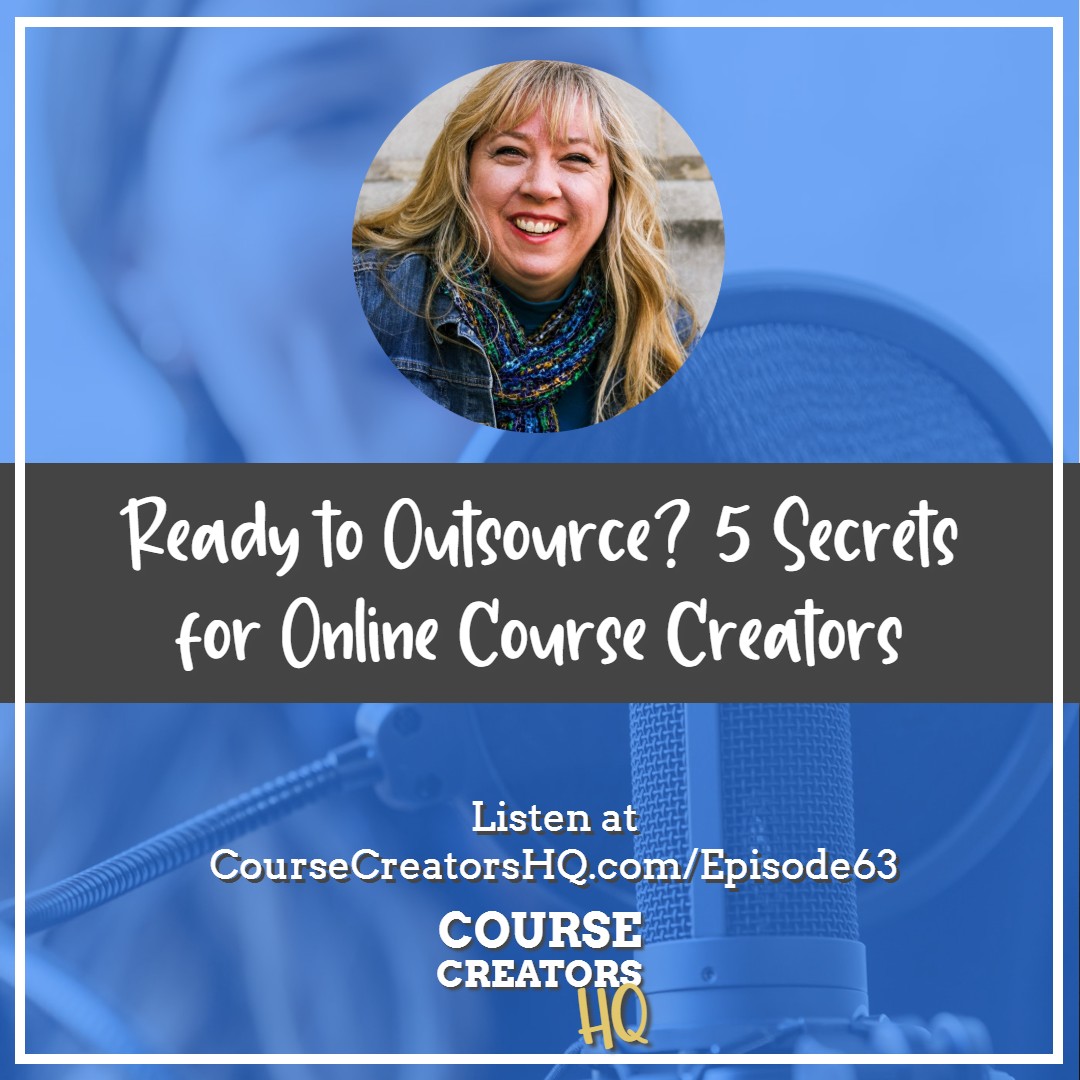 Subscribe




Episode Notes
In this episode, host Julie Hood shares some secrets to working with outsourcers and virtual assistants. She talks techniques and tools to make your life a lot easier and set yourself up for success.
LINKS MENTIONED
Sign up for the course: Is My Course Idea Any Good? here.

KEY TAKEAWAYS
5 Secrets to Get Yourself Ready
Get yourself ready!
Just accept: It IS going to take longer to have someone else do the work.
Plan ahead – way ahead!
Determine your communication style for your team.
What tool(s) will you use to track your projects? Here are a couple commonly used tools (Trello, Asana, Dubsado)
What kind of help do you need?
An expert who already knows what to do.
Someone you are going to train – in your methodology.
What kind of work will they be doing?
One-time setup (outsource this when it will take you hours and hours to learn something you'll only have to do once).
Repetitive projects (this can be the best place to outsource).
Set up SOPs (Standard Operating Procedures) to document your process and hand off to your helpers.
Be sure to check out the legal rules, payroll taxes and rules for hiring contractors.
Get some help – a great place to start is with graphic design!
COME VISIT!