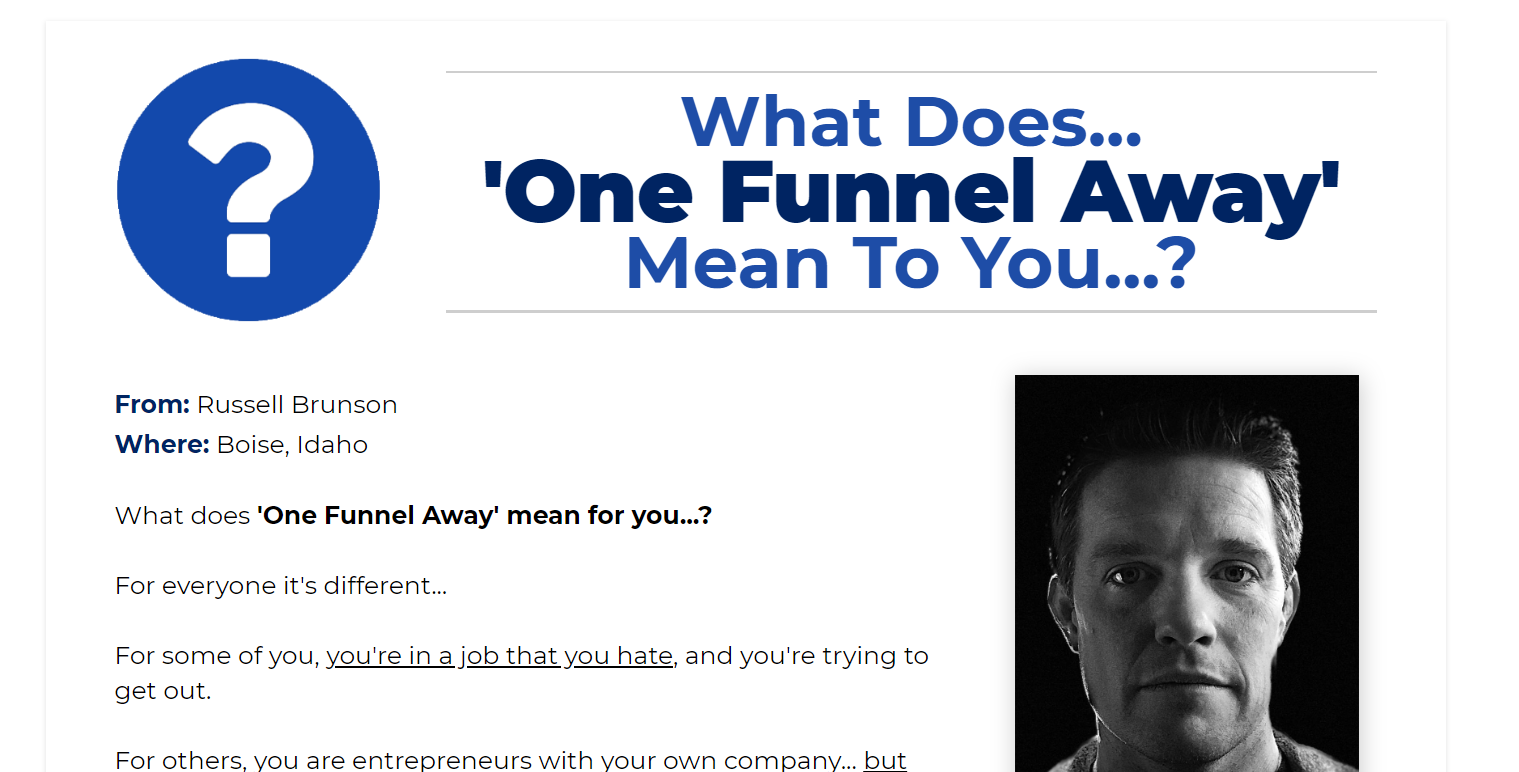 Watch Russell's video below – and then click here to sign up! https://coursecreatorshq.com/one-funnel-away
This One Funnel Away challenge is worth 10X the cost!!
Here is Russell's live video where he explains it all – and I KNOW implementing this system will change your course business….
https://coursecreatorshq.com/russells-live-video
I took the challenge in January just so I knew what I was getting you into, and it's so worth it.
💡 You get DAILY training from Russell on
How to create a hook to sell your course….
How to find your story….
How to make an irresistible offer…
If you want to use his software, you also get step-by-step instructions on how to use it and implement (but you don't have to us his software).
Plus you get mindset training in case that's getting in your way…
(Below is my affiliate link – and I'd appreciate you using it, but even if you don't, I really want you in this training. I know it will change the way you sell your course. And it starts Monday, March 25th!)
https://coursecreatorshq.com/one-funnel-away
To your success!
Julie