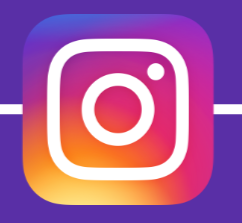 So this was me… anti-Instagram and with what I thought were very good reasons!
Watch and listen here (or just keep reading):
But it's time for me to confess, I was wrong! And hopefully some of these lessons will help you with marketing your course.
First a little backstory… several years ago I was knee-deep into social media with Facebook, Twitter, LinkedIn and Google+. And about that time, several new social media platforms started taking off.
Instagram was one of them.
Honestly I could not tell what the big fuss was about. First, it was a phone-only platform (and I despise having to type on my phone. I learned to type the old-fashioned way and I can fly on a regular keyboard, but make me use my phone, and it feels like going backward to hunting and pecking!)
Second, Instagram didn't let you share links in your posts. And frankly, I love to share links with you to my favorite stuff.
So nope, I wasn't doing it. I stomped my foot, stuck my head in the sand and said, Absolutely Not. (I also said no to Periscope and Vine, which turned out to be a good thing. I'm 2 for 3!)
The problem is that I missed what was good about Instagram. My new coach is huge on Instagram, and she definitely made me rethink my position!
On July 1, I set up my account and have been thrilled with the results so far. In only 10 days, I've gained 278 followers! And I've only posted 15 times. (Want to see what I'm sharing? Here is a link to my Instagram account. I'd love for you to join me because I've been having so much fun with it.)
Just for you, here are my 8 lessons on marketing on Instagram, as a brand-new convert to the platform!
1. Sometimes you have to market where it's hot.  Instagram is on fire right now with over 1 billion users and Instagram users share 95 million posts a day! Plus I turned on notifications so every time I get a new follower, a comment or a new like on a post, I get a notification. It's very motivating for my "instant gratification" brain. You might find it too big of a distraction, but for now, as I'm getting started, I like it.
2. Get a keyboard for your phone. If you are fast texter and your thumbs fly, you'll love Instagram. But if you are typist, get a keyboard that will work with your phone. I got this Logitech bluetooth keyboard for my birthday and I love it.
3. It's image-heavy. The entire focus on Instagram is on images. So depending on what your business is about, you may have to get creative with what images you can use. I spent several days before I started thinking about what would make for good images since creating a course is more of an "idea" and less of a "thing" you can take pictures of. For example, a food blogger could takes lots of gorgeous food pictures and that's easier than trying to convey ideas.
4. Make sure you include your hashtags. Hashtags make the Instagram world go round, and you can use up to 30 on every post. Find the gurus in your space and see what they are using. Copy and paste the hashtags into a note on your phone so you don't have to retype them every time you post.
5. You may want a separate personal account. I set up a separate account for my personal stuff to make sure I don't miss the postings from friends and family, in the middle of all the people I'm following for business.
6. Try to post, follow others, and comment every day. I've been posting once or twice a day, and that is helping to put my account in front of more followers. Then I follow other folks who are in my target market – and try to comment on others' posts every day.
7. Before you start, create a few images you can have as a backup for when you get busy. Canva.com has a special set of templates that are sized perfectly for Instagram. Spend a little time creating a few posts so you learn how to do it more quickly and you have a few backups if you get busy and can't create a new post.
8. Include a link to your site in your bio. You do get to have ONE clickable link to your site in your bio so make sure you include it so your followers can find out more about you.
If you haven't yet, please consider jumping into Instagram and adding it to your regular promotion techniques.
Now Take Action…
Add Instagram to your marketing mix:
Start at Canva.com and create some posts you can use.
Set up your business account on Instagram to connect with your audience.
Post, comment and follow each day.
I can't wait to hear about your success with the platform.
To your success,
Julie