My first online project took a year to complete… it was an ebook that took months of writing and editing to make it perfect (and it still wasn't perfect)!

Since then, I've gotten better and faster at creating content, so today I want to share three of my favorite secrets with you.

Secret #1 Find Your Ideal Time

Find your ideal time of the day when you are the most creative. It took me awhile to realize that I can be my most creative super early in the morning.

I am not a morning person, but for some reason, that time of the day is when I can focus well and get a lot done.

And late at night? It doesn't work at all anymore, even though it did in college.

How about you? When is your best time of the day?


Secret #2 Use the Best (and Least Frustrating) Tools

I was thinking through some of my favorite tools:
​Good pens. Do you have pens that run out of ink quickly? Throw them out (or donate them) and get some that you absolutely love to use. They don't necessarily have to be expensive, just ones that write well. My new favorites are the Papermate InkJoy pens.

An on-off switch for my studio lights. My son helped me set this one up: we have my two umbrella lights and my ring light in my studio set up on an outlet with a wireless switch. So I sit down, press the on button and everything lights up. We used the IKEA wireless gadgets. Easy, simple and one more step to creating videos more quickly.

Drip for my email newsletter. This tool is so easy for me to use. It's not one of the cheapest, but it makes life super simple. I can sit down and type, without having to spend hours formatting these emails to you.

Transcripts and dictation. I use Searchie which gives me automatic transcription of my videos. It was perfect this weekend when I did a video for a sales page and then needed to create the actual content for the page. I copied and pasted the transcript and just edited. And Google Docs lets me speak and it captures my content.

A gaming computer (or probably a Mac for you). When I bought my latest PC, I wanted a huge hard drive, a fast processor, a good microphone and sound options. Why? So it would be easier to create and edit video. So I ended up buying a gaming computer instead of a regular work laptop. For most folks, their favorite computers are Macs, and make sure you get the biggest and fastest one you can afford.
What new tool can you add to your arsenal?

Secret #3 Dump the Perfection – and Just Improve

Get your course to the "really good" stage – so it provides an outstanding experience for your student and they are able to get to their transformation.

And then start selling.

Don't wait for it to be perfect! That will take you a year like my ebook did. You want to get it out there – so it can help people

Then you can add to it, improve and redo parts as they need it.

This is what I did with the 24 Hour Course Creator. I started with zero videos! It was all text and PDFs, sent by email. Then I've gradually been improving it – and now we are doing it LIVE this weekend.

Each iteration it gets better (and the price goes up)!

That way you can get some cash coming in the door quickly – or find out if a course isn't going to sell before you spend so much time on it.

Is there somewhere that perfectionism is holding you back?


You can apply these three secrets to any content you are creating – not just your courses. Watch how much more productive you are when you start using them every day.


Now Take Action…
24 Hour Course Creator DAILY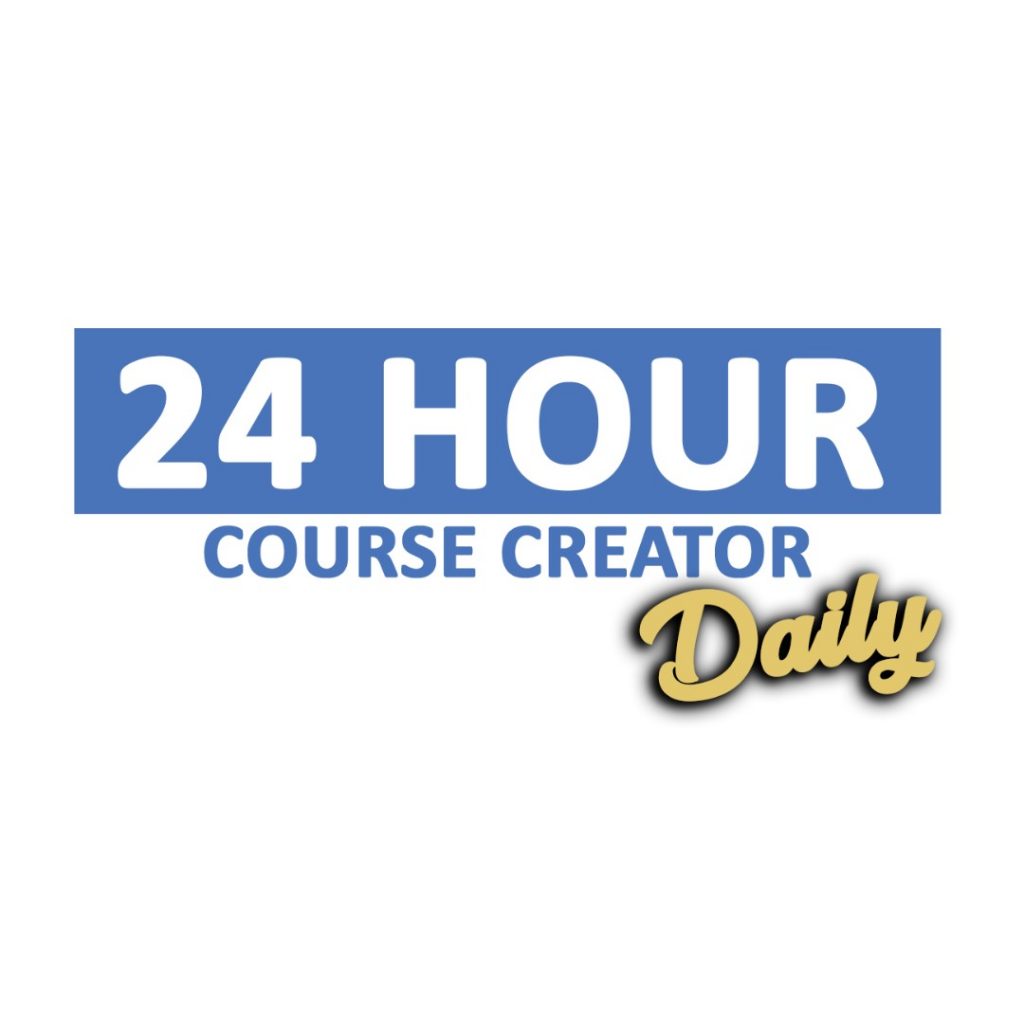 Starts on June 22! Let's get your first (or next!) course created in no time flat this weekend. 

Save Your Spot (limited spots available): 
https://24hourcoursecreator.com/daily
Imagine having your first (or next!) online course completed in 24 hours…
… just by spending one hour per day!
You'll create an intro course with my hour-by-hour, step-by-step proprietary process for you…

… to keep you from getting stuck!

We will start with Hour 1 on June 22 – narrowing down your topic and starting on your outline, using my quick outline formula.

Then, we'll work on choosing the perfect title, setting up your school and course page, and so much more.

Plus I have Q&A and virtual "co-working" times scheduled throughout the next month AND prizes to share. 

Save Your Spot (limited spots available): 
https://coursecreatorshq.com/24hrcclive

 
Top Tool: Social Bee Saves You Hours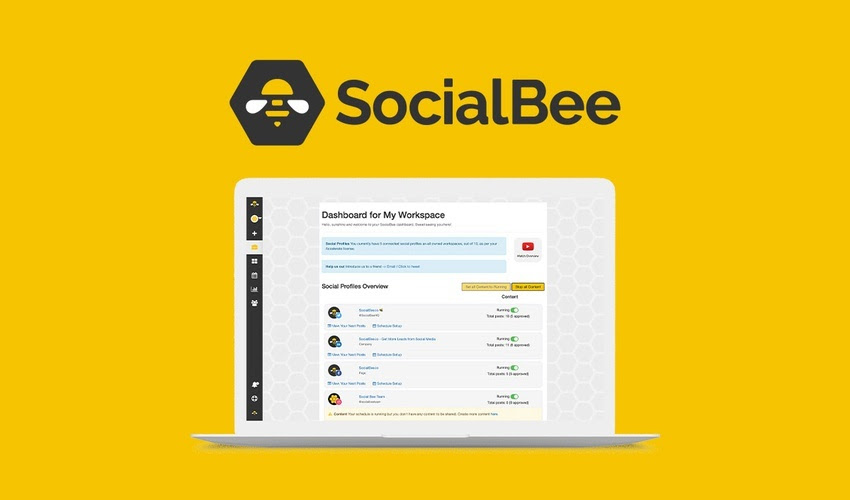 Are you sick of constantly having to feed the social media monster with content?

You are going to LOVE this tool.. it lets you create "buckets" of content, and Social Bee runs through the content, and then restarts at the top of the list again.

I have my freebies on a cycle so they are constantly promoted.

The best part? TODAY you don't have to pay a monthly fee. Usually Social Bee costs $19/month.

But right now you can get LIFETIME special pricing at https://www.CourseCreatorsHQ.com/social-bee

The special pricing usually doesn't last long so jump on it if you're interested. This tool replaces the monthly fee for a tool like Hootsuite.

Snag Your Lifetime Copy Here


PS – The short version:
Use my 3 secrets to make content (and course creation) faster and easier. Then join us this weekend for the 24 Hour Course Creator LIVE event and get your first (or next!) course created by Tuesday.
And be sure to grab your lifetime account to Social Bee!