Way back in the day, eight-year-old Julie jumped into second grade with one of my favorite teachers ever, Mrs. Seaman. Today I want to share exactly what she taught me that I'm still using all these years later to build my business.

==> Lesson #1 – Talking Can Be an Amazing Way to Connect

So in the autumn of second grade, I remember being so nervous about the upcoming "parent-teacher conference." Was my mom going to come home happy? What was Mrs. Seaman going to say about me?

My mom spoke to Mrs. Seaman, and here's what she said, "Julie is a good student and is doing well, but there's just one thing… I could put her desk on the ceiling and she would still keep talking to everyone in the class!"

She was so right. I loved being around my classmates and just couldn't quit chattering with them!

So talking for me was central to my personality and making friends.

I'm using that personality trait (loving to talk!) to get started on my podcast in the next month.

Now for the important question: Should you as a course creator have a podcast?

If you are not a big talker… maybe you prefer to write… then probably not. Skip on down to the lesson #2.

But if you do have a tendency to talk, then definitely consider it as an amazing way to connect with your audience.

In fact, I realized the last 3 expensive courses I purchased were all from course creators who had podcasts! I listened to them for a couple years before I bought, and I felt like I knew the instructors so well. They had a huge amount of credibility with me. I knew their courses would deliver (because their free podcast already had delivered), so they didn't have to convince me to buy.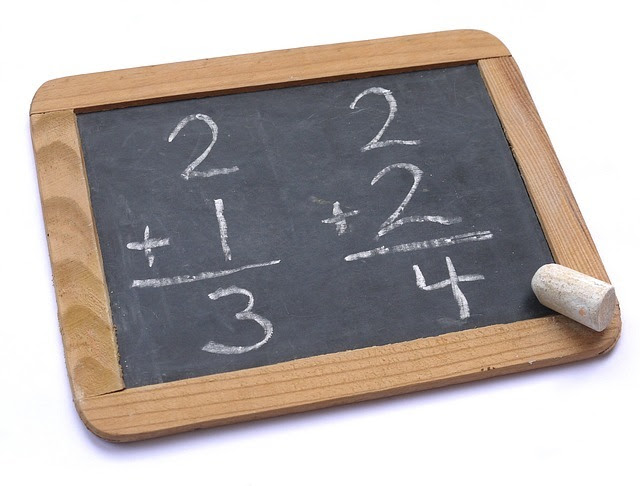 ==> Lesson #2 – (Marketing) Math Is Essential

In 2nd grade we started doing some fancier math. Mrs. Seaman made us into experts in addition and subtraction, AND taught us money and coins.

And today math is still incredibly essential to my course business.

We need marketing math to keep track of how our business is doing.

We need to know:
How many subscribers do we have?
How many subscribers have been added over the past week/month/year?
What price is best for my course?
What does it cost to find a customer?
What is my conversion rate? (And this does require 3rd grade division! 🙂
All this marketing math is essential for your business… are you using these marketing math statistics?

==> Lesson #3 – Family and Community Are the Most Important

Our second grade class was a terrific community… in fact, I remember my mom and several of the other parents throwing a baby shower for Mrs. Seaman who had to leave us for the last few weeks of school to have her baby daughter.

We all had so much fun putting together the baby shower and having a party together.

The kids were involved, and we celebrated the new baby, too.

Mrs. Seaman helped me recognize the importance of community… of celebrating together… of working together on a group project.

That lesson carried through into today… for example, all the folks in my 24 Hour Course Creator Daily program are working in the same direction to finish their courses.

Facebook groups and group coaching are so important to your courses and building your community. How can you add a group coaching component to improve your student's experience? There's something about working together toward a common goal that is very powerful.

​
You can apply these 3 lessons too – and add more talking, more math and more community to your online course business. Mrs. Seaman would be so proud!


Now Take Action…
If You're a Talker, Be #PodcastCurious Today
Don't miss the FREE Podcast Masterclass Monday night:

How to Make Money, Grow your Tribe, and Build Influence through Podcasting

When you tune into Doug Sandler and Strickland Bonner, you'll discover:
How to use podcasting to grow your community and build influence.
The 3 best reasons to start a podcast.
How to get high visibility and stop being the best-kept secret .
A better way to think about the time involved in podcasting (this was my favorite part of the masterclass!)
Podcasting benefits you might not have considered.
Click here to register – at no charge!

Doug and Strickland make it super easy to understand the exact, step-by-step process to use a podcast for your course business.

During the masterclass, you can get your questions answered AND find out how you can work with them more.

They know their stuff! They've helped launch over 200 podcast shows AND have over 1000 episodes and millions of downloads of their own show, The Nice Guys on Business. When it comes to podcasting, I'm having fun learning from them so jump into this free masterclass.

Save Your Spot Here
​

Top Tool: 1-Page Sales Websites
One of the trickiest parts of selling your online course is figuring out how to create your sales page for your course.
This free training will show you how Brian uses 1-page sales websites for his online businesses (plus he explains how to get
virtually unlimited amount of hyper-qualified traffic (without spending your own money on ads).
PS – The short version:
I shared 3 business-building lessions from my 2nd grade teacher! And if you like to connect through talking, check out the free masterclass here about podcasting.