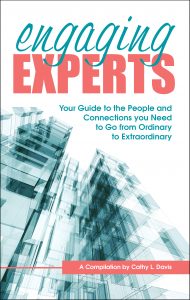 Welcome Engaging Experts Reader!

So glad you're here! I hope you enjoyed the book, and I'm thrilled you made it to my chapter.
And I want to share your FREE resources with you:
FREE Training on "Where Should I Host My Course?
Sign Up Here


FREE Training on "Is My Course Idea Any Good?
Sign Up Here
Looking forward to seeing your new course! Let me know if we can help you. Message me on Facebook or contact me here.