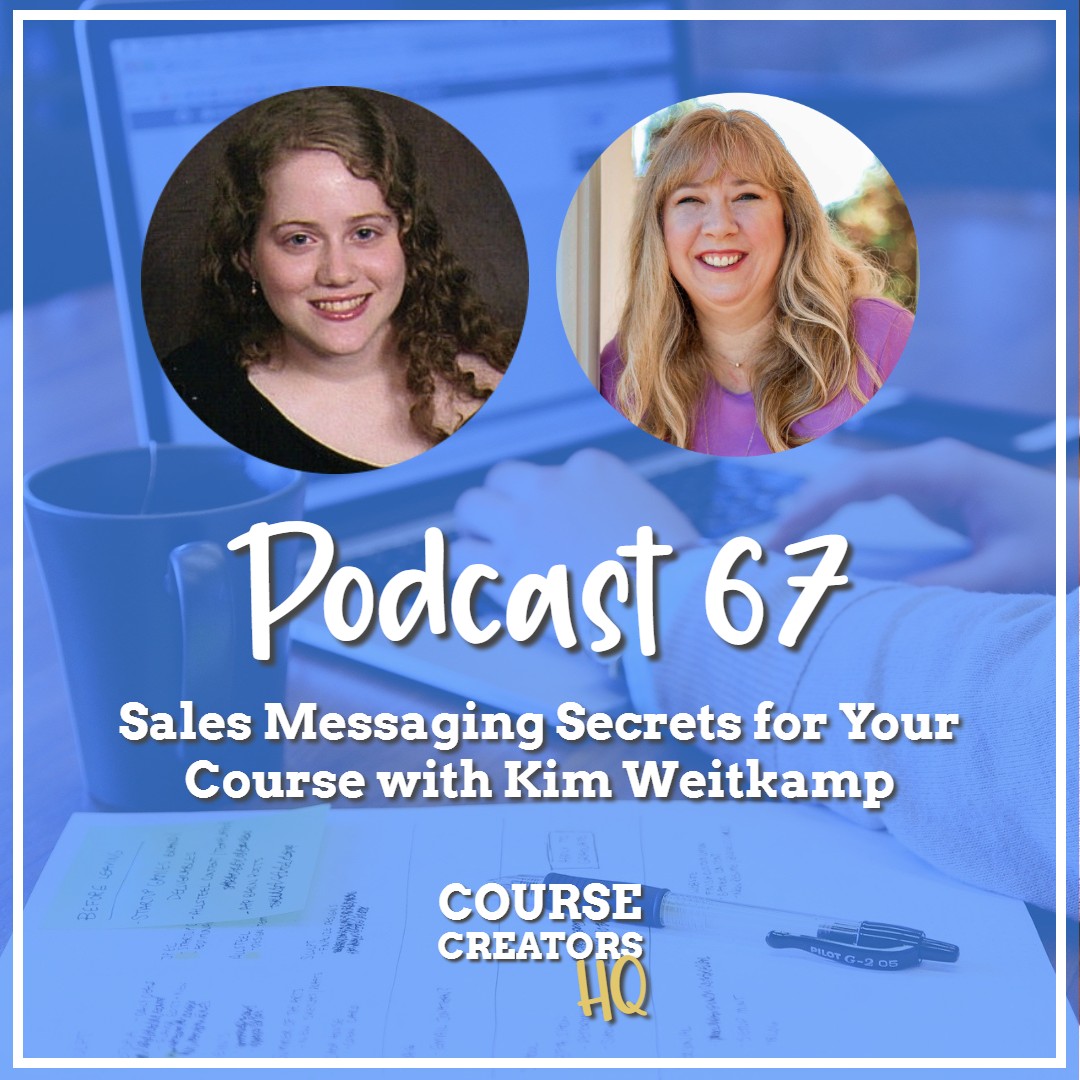 Subscribe




Episode Notes
Guest Kimberly Weitkamp of The Audience Converter talks about how to write to sell more courses. She shares her secrets to writing conversationally to resonate with your audience. 


LINKS MENTIONED
Save your spot for Kim's FREE Masterclass,  Swipe Copy Secrets: How to Avoid Top Copy Mistakes that are Killing Conversions, Cashflow and Client Retention – https://CourseCreatorsHQ.com/Kim 
Listen to Kim's podcast, The Audience Converter – https://coursecreatorshq.com/KimsPodcast 
KEY TAKEAWAYS 
Start at end.  
What is the call to action? What is the next step? 
The goal of your phrasing is to guide them.  
 A "conversion" is not always just a "sale." It's just getting them to take action.  
Who are you talking with (your audience) and what journey do they need to go to take action. 
Don't start with a blank page (pull up something you've written in the past). 
Start with the details about the course – and then go back to the problem you are helping people solve. 
Don't try to write the headline first. 
Use standard formatting and structure (but don't use other people's words and marketing!) 
Write conversationally to get your reader to keep nodding their head and saying, "Yes, that's me." 
Use Otter.AI to transcribe your speaking and talk about your course.
Remember who are you talking to, what is their problem, and what's in it for them?
When you have multiple audiences, write to ONE person (and imagine you are having a one-to-one conversation). 
Your targeting is like a bulls eye: you just need to get close (like the concentric circles on a target). 
Niching is identifying the best people who are ready for you. 
Record yourself talking and use it as your starting point!
People will want to work with you so make sure your marketing reflects you!  
COME VISIT!