Thank You for Signing Up!
Check your email for the details…
I'm so excited to have you join the community.
In the meantime, I'd like to share another free training with you… all about the best place to host an online course.
Here's a link to download your workbook for this training into a new tab on your browser.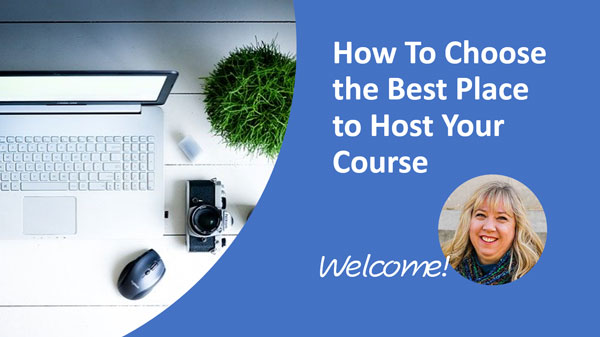 Is your head spinning with all the options for a place to host your online course? This is one of those questions that can send a future course creator over the edge.
Today let's talk about the options and which solution is best for you. I don't believe in one-size-fits-all answers. Your situation is unique and probably requires a different tool than mine does.
So press play, and let's jump in.
PS – Isn't this the neatest video player? It's called Searchie and I am doing the happy dance since I found it. It creates a transcript and AUTOMATICALLY adds the captions! Get started here.