Very successful course creators use every way they can to connect with their prospects and customers – and social media has expanded their reach in entirely new ways. Here are 7 ways you can C.O.N.N.E.C.T. with your audience, one for each letter of the word, CONNECT.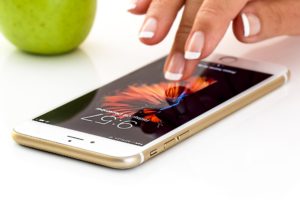 C – Create new opportunities
Social media has created so many new ways to stay connected and interact with your community. Anytime you can get your name and face in front of your fans and followers, you are creating one more place for them to see you, to recognize you and to remember you.
O – Operate in new ways
Now you have so many new ways to share your course and demonstrate your expertise.
In the past, you may have done elaborate live training events – now you can use YouTube to provide a video.
In the past, your prospects may have contacted a sales person at the beginning of their search for a solution. Now they are likely to ask their social media friends for referrals, watch online reviews, and devour all the information about you online before they contact you. Having regularly updated social media accounts and a blog lets you share more than ever before.
Now you operate on their time schedule. If they are checking Facebook at 1 am, you can be there (when you are actually sleeping)!
N – Notice what your customers want (and say!)
Social media gives you a whole new window into the world of your prospects and customers. You can research what they like and don't like about your product or service.
TripAdvisor.com and Expedia.com give hotels entirely new insights into what their customers are thinking and saying about them. It requires them to up their game and provide the best possible service.
Yelp.com gives all kinds of local businesses new exposure – and their commitment to their customers shows through in the ratings they receive.
Even our doctors are getting reviews on HealthGrades.com. If a patient complains about the receptionist being rude, the doctor can fix a problem that in the past might have gone unnoticed.
In fact, SearchEngineLand reported that 88% of consumers trust online reviews as much as personal recommendations. Because of all this new exposure, course creators should carefully notice what their customers are saying about them with regular monitoring.
N – Notify your fans and followers
Every day, Mexicue, a food truck from New York City tweets out their location and their specials so their fans and followers can find them. They have found their voice and their personality, and this inexpensive marketing method attracts their perfect customers.
And geolocation marketing to mobile phones is one of the newest kids on the block. This type of marketing targets customers by their location. My Papa Murphy's sends me text messages with their pizza specials. This is an easy way for them to manage their slow days – sending out a tweet can generate a flood of customers.
The secret is to make sure the customer benefits – according to a survey by Swirl, 77% of those surveyed would optin to location-based marketing as long as the benefits were good enough.
E – Email is still king
While social media provides a bunch of new ways for you to reach your students, you still want their email address. Email marketing is the best kind of marketing since you can push out your message – and most people are still very good about checking their email regularly. Since Facebook may only show your update to 1 in 6 or even 1 in 10 of your followers, your email messages to them should still deliver to nearly everyone.
Successful online course creators (and even the biggest social media gurus) use their social media accounts to encourage fans and followers to get on their email list.
C – Connect in new ways
Social media has some of the most innovative new methods for marketing – for example, one of the newest tools is Facebook Live, which is taking the world by storm. It gives live, streaming video via your mobile device, anytime, anywhere. It lets you interact with your viewers and have discussions with them.
Does this mean you should jump on every new social media platform that comes along? Nope. Absolutely not. You actually have a business to run. But you should keep up with the new technology to see if it would be good for your business (I'll be there helping you along)!
T – Try, Test and Track
Social media lets you test and try new marketing messages, new concepts and new ideas against your fan base. You can get feedback way before you jump into an entirely new product or service.
One of the best things about social media is you can track so much of what you do – you can track how many fans or followers you have, what gets clicked the most (and is most popular with your fans), what gets shared, what gets liked, and on and on. The secret is to know what numbers are key to your business, and keep a close eye on those (one of my clients using her monthly Hootsuite report to know what she has shared that gets the most attention).
There you have it – 7 ways social media is changing the way we communicate with our customers. Hopefully these seven have triggered some new ways for you to reach out and connect.